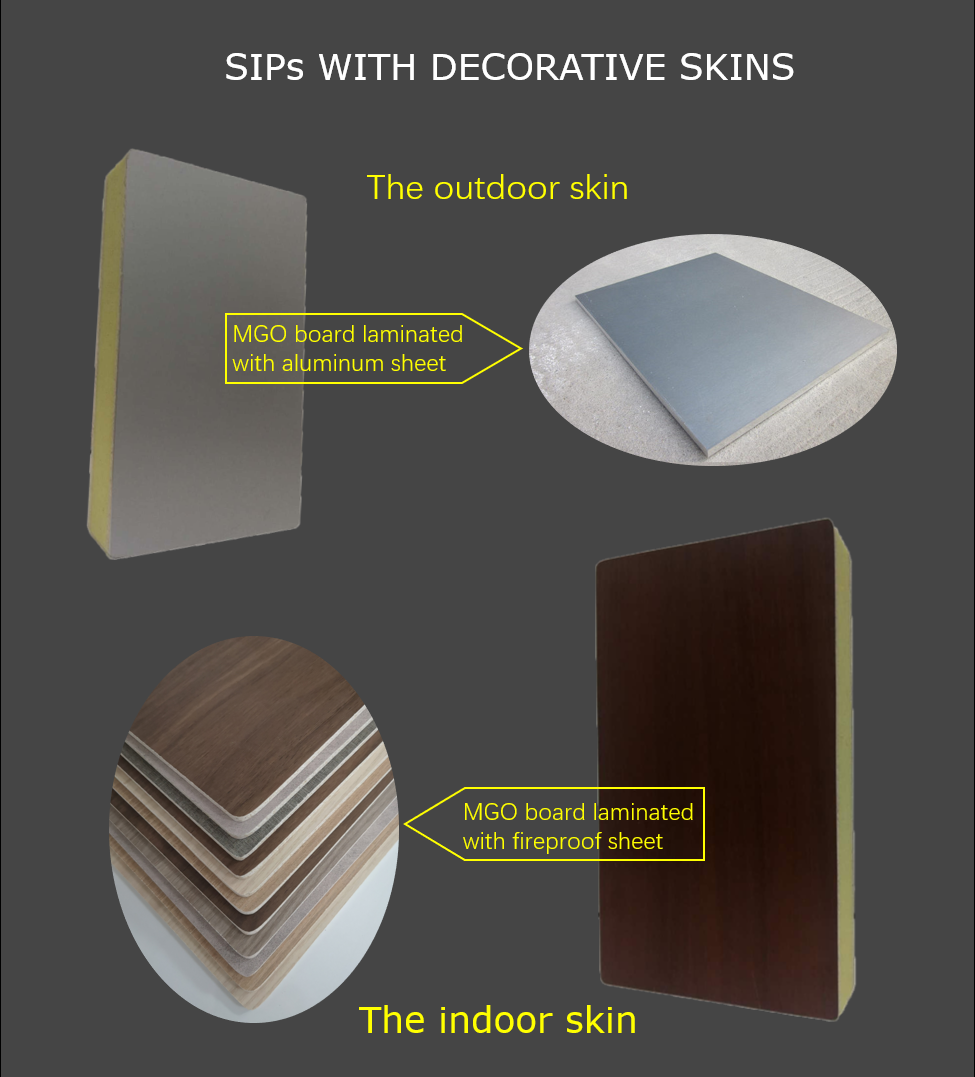 ARKCLOUD SIPs with decorative skins
Structural Insulated Panels (SIPs) are high performance thermal efficient composite panels which have become a widely used alternative construction material for walls, roofs and floors in new residential and commercial buildings.
ARKCLOUD SIPs use high-performance inorganic fireproof material MGO board as the base material, which have good fireproofing performance , with incombustibility reaching Grade level A1. We use EPS, XPS, PU and high density rock wool board as the core material of the SIPs, that can satisfy all kinds of environments.
We use decorative MGO laminate board as the skin plates of SIPs. The outdoor skins are laminated with aluminum sheet, and the indoor skins are laminated with fireproof sheet. They look beautiful and with excellent performance. It's no need to redecorate ,that are convenient for construction which improves working efficiency.

Usage of SIPs with decorative skins
SIPs with decorative skins are prefabricated systems used primarily for walls and roofs. That can reduce waste through modular construction methods, achieve high insulation values, and may be used instead of many conventional building methods. They can be used for integrated housing, interior partitions, cabin construction, etc.